Summary of Vue Storefront Hackathon #5
2 minutes reading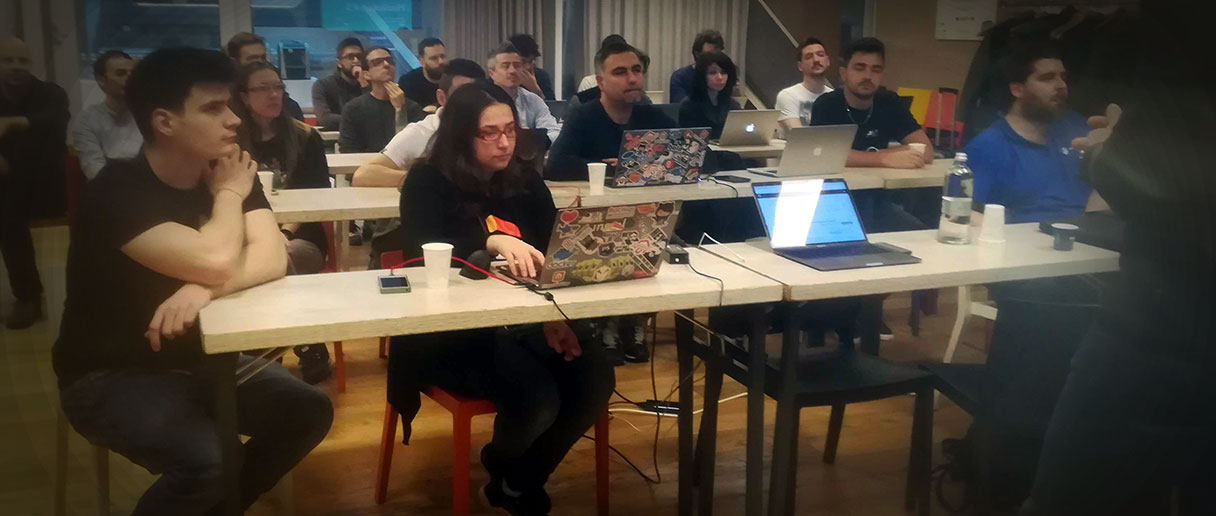 This post was initially published as a guest post on the Vue Storefront Jurnal.
---
On Friday, February 1th took place the first Vue Storefront Hackathon outside Poland: Bitbull and Eataly are proud to have hosted the fifth edition in Milan (Italy).
We are so happy of the success of this event: over 35 developers came at Eataly Smeraldo and 20+ joined remotely on the Slack channel working together on fixing bugs and implementing new features, with a total of 15 PR closed during the day! And the best part is that many of them was made by newcomers in the Vue Storefront development! This thanks to the included training session held by VS founder and core developer Filip Rakowski at the beginning of the day (you can find the basic training in this recording).
Some of the accepted Pull Requests are:
And many more! Thank you to all for the contribution!
And beyond the code contributed during the day, there have been even some interesting design sessions that lay the groundwork for some important features that will be implemented in the next versions, like the Magento 2 MSI integration led by Alessandro Ronchi.
The event shown again how much vibrant and friendly is the Vue Storefront community!
Hackathon season is just at beginning!
The pace new hackathons are announced is high! Don't miss the very next ones:
6th Official Vue Storefront Hackathon, February 12th, by Get.Noticed in Amsterdam  - Get Your Tickets! It's one day before Vue.js Amsterdam where Filip will have a speech 🙌
7th -  will be announced shortly - probably  Stockholm!
It's now a global event! If You like to organize an official Vue Storefront Hackathon please drop a line to contributors@vuestorefront.io. You will receive all the marketing stuff, the training and Core Developers attending Your event!
Thank you!
This event was a great opportunity for us at Bitbull to give back our support to this truly awesome community! We strongly believe that the key for the success of a project is a true open governance and collaboration, and Vue Storefront is a great example of such approach! So, thank you to Divante, Snow.Dog, DeveloDesign and all the other awesome partners and see you at the next hackathon! 👋
Post of
☝ Ti piace quello che facciamo? Unisciti a noi!